Dog Training Near Brighton, MI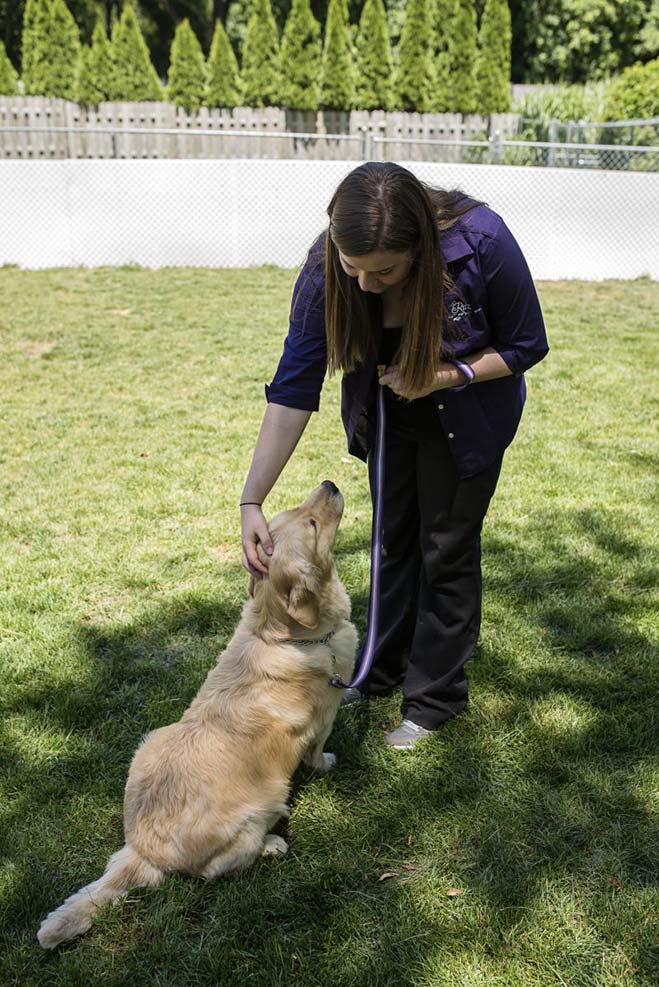 Dog and Puppy Training at Pet Ritz
Is your dog taking you for a walk? Are you having trouble communicating basic obedience commands to your dog? Is your dog training you?  If so, it's time to call Pet Ritz and let us help with our professional dog training service here near Brighton, MI.
Basic Dog Training
A well-behaved dog enjoys an even happier relationship with its family. Our Basic Training is available to dogs 6 months or older who have not yet mastered a foundation of basic obedience. Our Lodge & Learn Basic Dog Training takes place while your dog stays with us to maximize training results.
Positive & Proven Fundamentals include:
Walking calmly on leash
Sit
Down
Establishing better communication skills
Because your dog is staying with us, we'll have many opportunities to work with your dog during each day. It also provides an opportunity to learn with various distractions. Both are keys to forming new, important and long-term habits.
Pet Ritz Dog Training Programs Provide a Solid Foundation
We know you love your dog. However, most dogs have unwanted behaviors that can be stressful and costly. Our proven and positive programs can replace unwanted behaviors with good manners and communication.
Our programs offer everything from a solid foundation in basic obedience such as sit, down, and walking calmly on leash, to potty training, socialization and can even help with more challenging behaviors.
Pet Ritz is pleased to announce the new addition of training services for our furry clients. We offer basic dog training that teaches your dog to understand basic commands with a fun and positive approach.
Puppy Training
The first few months of your puppy's life are the most important for acclimating them to different situations, dogs, and people as well as providing the structure pups need. Puppies as young as (16 weeks of age) can participate in this program. The sooner we start the better.
However, it's never too late. We will help you create a safe home environment and a solid foundation for you to enjoy your 'puppy' for a very, very long time.
We can help you:
Begin socialization with dogs and people
Introduce walking calmly on leash
Potty training/housebreaking
Discourage jumping
Chewing & nipping do's & don'ts
Sit, down and come when called
Puppy Socialization
Looking for a great way to jump start your new puppy's socialization skills and help them burn off some puppy energy at the same time? Pet Ritz offers Puppy Socialization classes in a safe and clean environment with a trainer to observe, answer questions, and give expert advice on everything puppy!
Requirements
Puppies aged (16+) weeks are welcome.
Proof of two sets of vaccinations, including Bordetella, will be required in order for your pup to participate.