Established for 30 years, Pet Ritz is family owned & operated by the Horvath's in Howell, MI. We are devoted animal lovers and owners. As a family, we take tremendous pride in providing the best accommodations and services to our guests. Pet Ritz is part of the Outstanding Pet Care group and have undergone the highest training with Outstanding Pet Care Learning Center. We hold our staff to premium standards in caring for your pet. Our goal is to ensure your pet has a relaxing and fun stay at Pet Ritz. We are an activity based facility, as we consider these services to be essential to the care and happiness of your pet.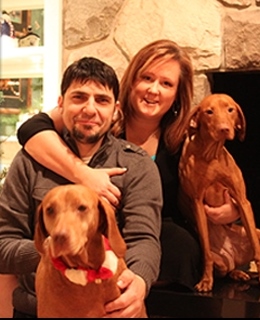 Pet Ritz is a luxury pet resort offering superior care, state of the art accommodations, grass play yards, heated walking areas, a new indoor play area, and full services spa. Located on 12 acres, our guests are greeted with rolling grass and a tree lined drive. The atmosphere at Pet Ritz expresses the playful spirit of the resort.
Pet Ritz meets all your pet's needs and fulfills every desire. The grounds are inspiring, the accommodations are unrivaled and the staff is expert. Expect nothing less than perfection during your pet's stay.
We don't 'kennel' dogs; we play, pamper and love them, just like they are our own!