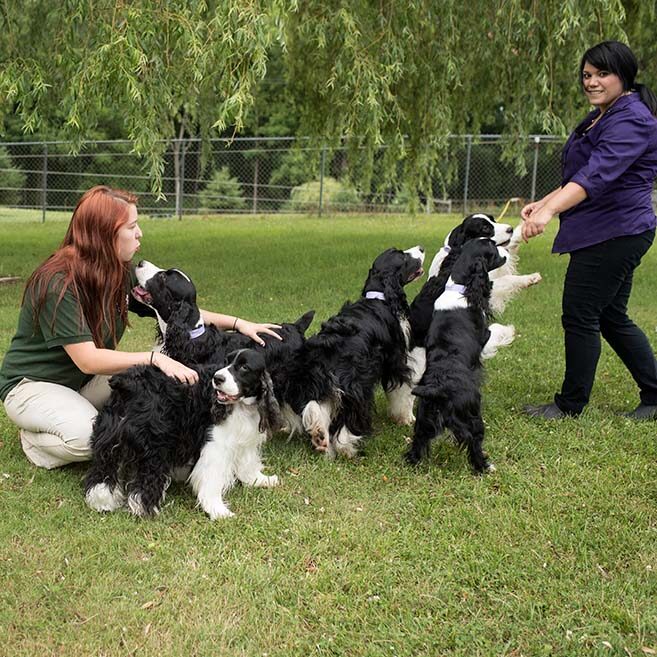 Dog Daycare Near Brighton, MI
Why Doggie Day Care at Pet Ritz?
Fun is the best term to describe Pet Ritz and that's why our dog daycare guests come from Howell, Milford, South Lyon, Fenton, Wixom, Novi and surrounding areas. Nothing satisfies a dog's inherent pack nature more than being around other dogs, playing and interacting with the pack in our dog day care setting. Call us to find out why dog owners chose Pet Ritz.
Playtime is a Priority at Pet Ritz Dog Daycare
Pet Ritz Doggie Day Care takes place on 5 acres of beautiful grass! We separate our daycare groups based on their size, temperament and play style. This way, your furry best friend can enjoy a consistent "pack" or group of playmates that he looks forward to romping with.
Our staff is highly trained in proper group play and canine body language. We constantly monitor and promote safe play.
Rest and relaxation are also important.
After romping and hanging out with friends, furry guests have a private, indoor, temperature controlled rooms to rest and relax in.
Fun themed monthly events are available for all of our daycare guests and discount punch cards available for frequent visitors.
If you're dog isn't highly social toward other dogs, no worries, we have individual play times available.
Safety First at Pet Ritz Doggie Daycare
Our Doggie Daycare sessions are always supervised, controlled and guaranteed to be fun and stimulating! Since dogs are creatures of habit, attending doggie daycare on a regular basis, helps create a happy, healthy, and most importantly, well-socialized canine.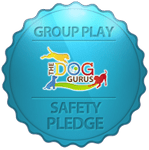 Dog Daycare Has Proven Benefits
Dogs that participate in a structured dog daycare program receive numerous benefits to their health and well being including the following:
Your dog gets exercise and social stimulation
Socialization with dogs and people is enhanced
Reduces potential for digging, chewing, and destroying belongings in your yard or home.  
Avoids risk of injury at the local dog park
You get to come home to a tired and happy dog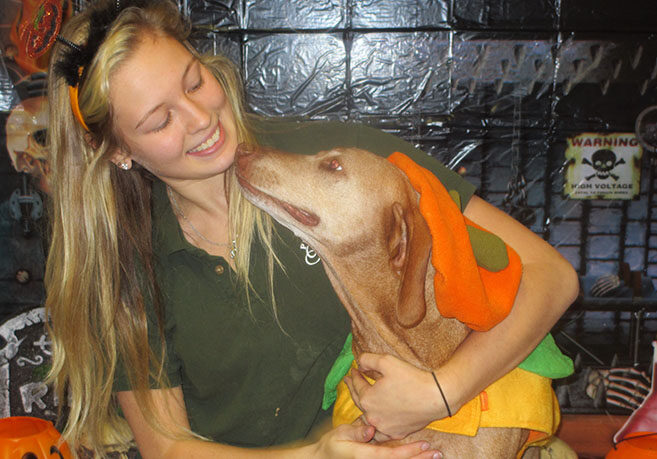 The Perks of Pet Ritz Doggie Daycare
Regular themed party events for our doggie daycare participants
Grass yards provide a cushioned play turf with great traction
All day play for large breed dogs, with a consistent "pack" of playmates
Safe play for all dogs – small dogs and large dogs in separate play groups
Individual play available for non-social or older dogs
Dog socialization with a certified, loving staff person always overseeing play
Private temperature controlled rooms with fresh water and a comfy place to rest Discount passes (Full-day) are available for frequent visitors
Prices start as low as $15.95 per day! (Subject to change based on season and availability)