Luxury Cat Boarding in Brighton, MI
Here at Pet Ritz, we know about cat boarding! And we know cats might seem pretty independent, but they need just as much love as dogs. All of our cat guests have their own special cat condos in a dog-free section of our lodging facility here at Pet Ritz in Howell, MI to provide them a safe and relaxing personal environment. Our guests' quarters are clean and comfortable, and all our feline guests get regular and loving attention from our staff.
Each cat condo has three levels perch on, a scratching post and a private area for litter box.
Cats will have the opportunity to exercise in our cat play room once a day. If you want your cat to get extended attention, special treats or catnip toys, ask us about these special services. We provide premium PRISM cat food made by Eagle Pak for our guests.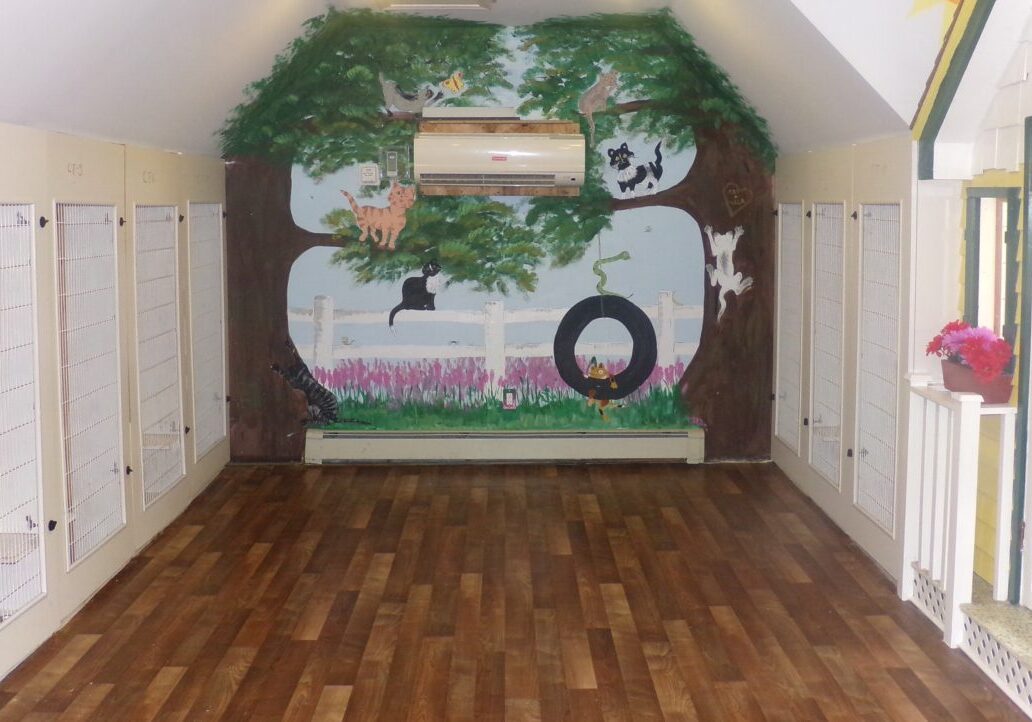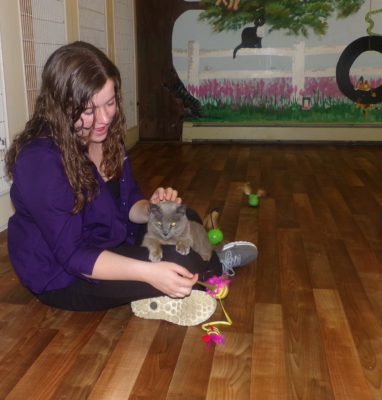 Our Cat Boarding Philosophy
Our pet friendly, fun loving and experienced staff at Pet Ritz can find just the right toy, play the right game or give individualized pampering. Our professional experience has shown that active and happy pets are healthy pets, especially when they're away from home. Kittens, active adults and seniors all benefit from regular interaction and activity.
While visiting, our pet guests can choose from a variety of activities that provide exercise, private time with staff, pampering in the salon, and just plain fun!
Cat Boarding Special Activities
Customize your cat's stay when boarding with us here at Pet Ritz. These activity packages are designed to make your cat feel right at home.
Some of our Fun Cat Boarding Activities Include:
Individual Playtime or Pampering Session - Your cat enjoys fun time with one of our staff that focuses on what your cat loves to do. Feather time, laser tag, cuddles. Your cat is sure to have a blast!
Bed Time Story and Tuck-ins - Just like at home the ultimate pampering! One of our staff gets the fun job of cuddling your pet, reading a bed time story, and preparing your pet for a quiet and peaceful night of rest.
Homemade Gourmet Treats - What fun! Cats love our delicious, home-made treats to give your pet a great mid- day break.